Gran Tierra Energy's Environmental Management Plan (EMP) states that GTE will minimize the footprint of project activities throughout the operations and that full remediation and reclamation will follow the cessation of operations. The plan also mandates that the Company respect land use by local communities and that the Company's daily work activities shall minimize impacts on local land uses.
Other land use measures required by the EMP include:
Land disturbed during project construction will be returned to its original use as soon as possible.
Where possible, after wells have been drilled from well pads, the size of the well pad will be reduced to that required for the workover rig. After completion and testing, the land shall be returned to prior use.
Land clearing will be conducted in a way that limits topsoil disturbances.
Reclaimed lands will be scarified to address compaction and reduce erosion. Fertilizer and mulch will be added if necessary and in some cases the area may be seeded.
---
The Costayaco Forestry Centre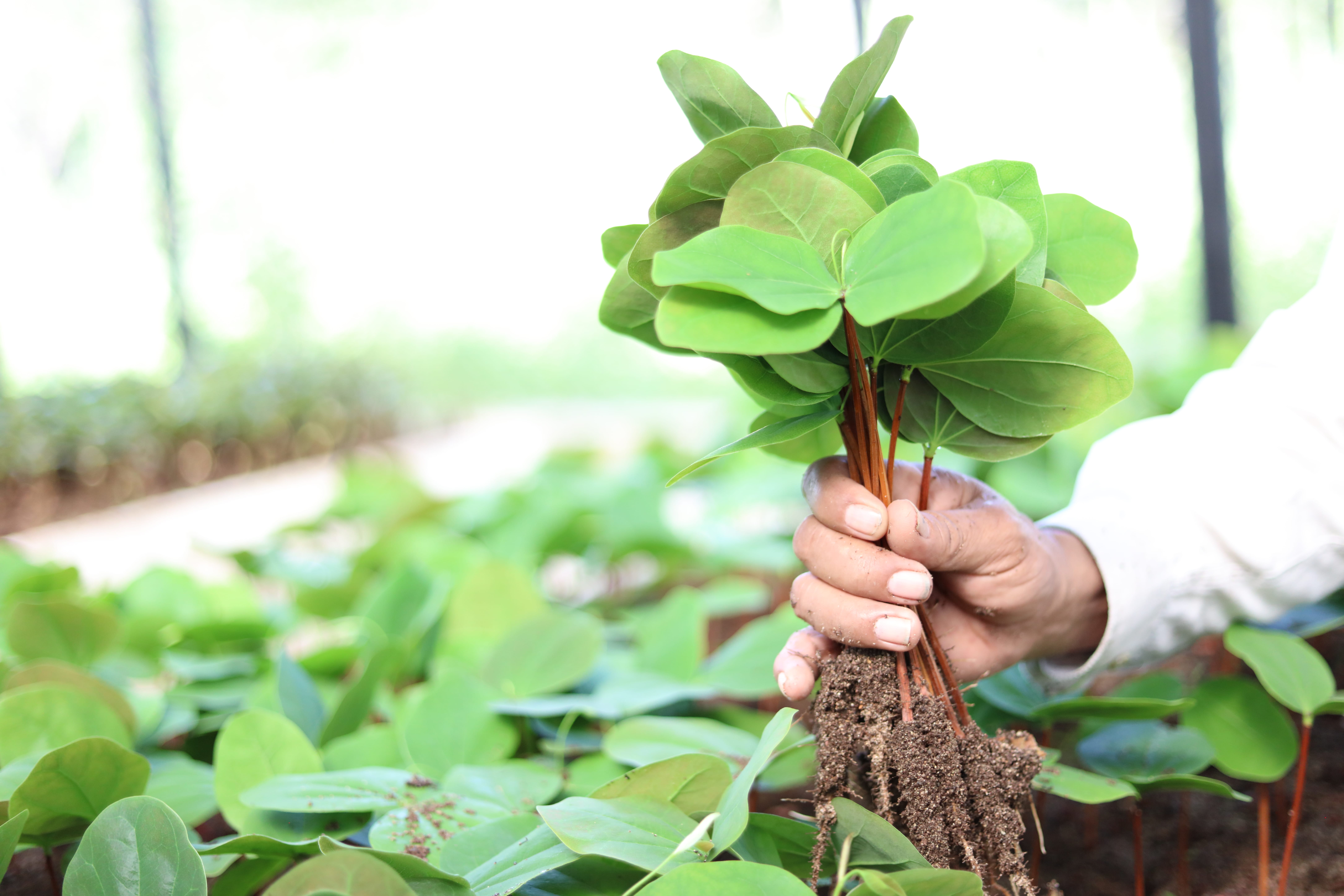 The Costayaco Forestry Centre (CFC) is one of the most innovative reforestation efforts in South America that now covers more than 314 hectares near the Company's production facilities in Putumayo. Established in 2010 in coordination with regional environmental regulator Corpoamazonia, the facility has grown into a significant habitat for butterflies, birds, large felines and other wildlife.
The Centre is strategically located in an important environmental corridor connecting the Andean foothills and Amazonian Forest ecosystems, serving as a focal point for the Company's compensatory requirements as well as many of its voluntary environmental activities. After ten years, the Company is very close to achieving its long-term goal of connecting the corridor to the foothills. The Centre, which was recently officially designated as a protected habitat and has been replicated around the country, also serves as a hub for nearby communities, hosting educational sessions, presentations and briefings.
A Source of Seedlings
The Forestry Centre has cultivated hundreds of thousands of seedlings providing local communities the capability to reforest their land with native trees. Residents have begun planting seedlings on their land, which over the years had been degraded by agriculture, animal husbandry, and other industries that damaged the natural habitats and sensitive ecosystems. The Centre is located in close proximity to the Sacha Wasi nursery which has the capacity to produce over one million seedlings each year as part of NaturAmazonas.
A New Forestry Centre Planned Near Acordionero
Gran Tierra purchased 11 hectares in a mountainous region eight kilometres from San Martín, located near a river-based water source to develop the Acordionero Forestry Centre (AFC). The AFC will adopt a similar model to the CFC, serving as a focal point for the Company's required 1% investments and compensation as well as its voluntary efforts to address regional environmental challenges.
A Space for Learning
The Forestry Centre functions as a community learning space with programming for both youth and adults. Visitors can learn about GTE's operations and environmental stewardship activities. The Centre has welcomed government officials, scientists, community members, companies, academic institutions, students and is open to all.
Monitoring the Restoration of Animal Life
The motion sensor camera and monitoring stations at the Costayaco Forestry Centre have successfully identified 121 species of birds, 15 species of amphibians and 11 mammal species. This is a significant increase from the last wildlife monitoring program in 2016, which shows that the Company's conservation and reforestation efforts are restoring these natural habitats and attracting wildlife back to these regions.
---
NaturAmazonas
NaturAmazonas, the flagship conservation program started by GTE and Conservation International, has grown into an alliance of public and private institutions working together to address the root causes of deforestation. It works to develop solutions for reversing the process, while increasing the well-being of nearby communities. NaturAmazonas is expected to capture and sequester approximately 8.7 million tonnes of CO2 over the life of the project, equivalent to 22 years of GTE's Scope 1 and 2 emissions from 2022.
NaturAmazonas, originally conceived as a voluntary reforestation project to meet the needs of communities, regional ecosystems and contribute to Colombia's national reforestation goals, has built a new model for institutional coordination, creating conditions for transformative change in Colombia's Amazonia region. Additional private entities have shown interest in joining the coalition moving forward. The initiative addresses the root causes of deforestation and strengthens the mechanisms needed for sustainable reforestation and large-scale conservation.
These include:
Bringing numerous public and private institutions under an established framework to collaborate and increase their combined impact.
Increasing knowledge of, and respect for, the value of forested areas.
Implementing mechanisms for people and communities that reside in the area to make a sustainable living in harmony with nature. As it continues to mature, the program has begun to serve as an increasingly effective environmental offset, contributing to global climate objectives and supporting the UN's Sustainable Development Goals.