Company Snapshot
Gran Tierra is a publicly listed, independent international exploration and production company with onshore oil production focused in Colombia.
The Company has also made a new-country entry into Ecuador.
Gran Tierra believes in creating value for all of our stakeholders through oil and gas exploration and production, capitalizing on the global operating experience of our team. We are building a record of success in Colombia and Ecuador in a transparent, safe, secure and responsible way.
---
High-Quality Assets
95% operated, 100% oil
Low decline rates
Low operating costs
Top quartile netbacks
Profitable Production Growth
Short cycle times
Focused on full-cycle returns
Large inventory of undeveloped well locations
High-Impact Exploration
Material, world-class prospective resource base
Sizable prospect inventory
Proved underexplored basins, with stacked horizons
Sustainable Business Model
Strong balance sheet
Exploration & development programs funded through cash flow
---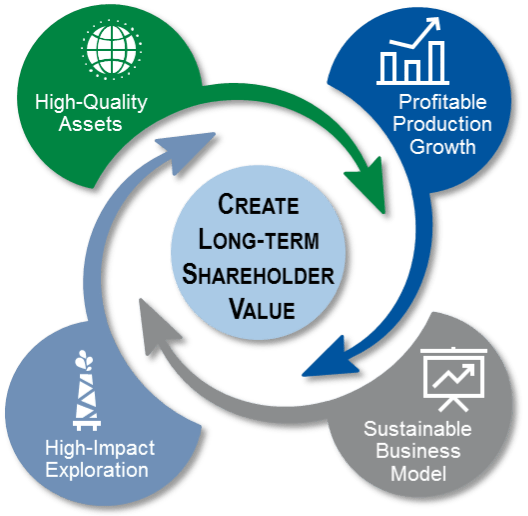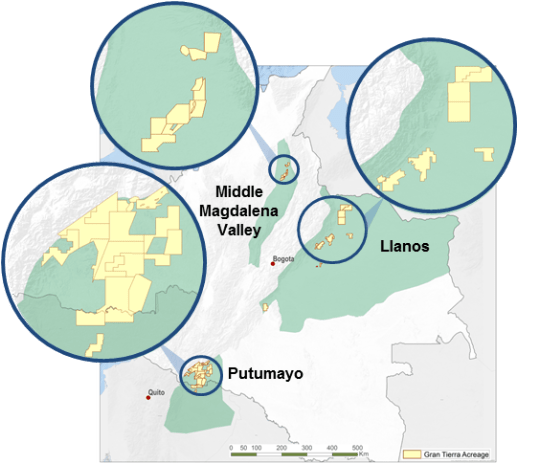 ---
Operating Statistics
W.I. Production (Q2 2019)
35,340 BOEPD1
2018 W.I Reserves Metrics2
1P
2P
3P
MMBOE
70
150
215
RLI (years)3
5
11
15
NPV10 BT (US $bn)
$1.4
$2.8
$4.0
NPV10 AT (US $bn)
$1.2
$2.2
$3.0
Mean Prospective Resources4
Risked
Unrisked
MMBOE
361
1,419
1 Colombia WI production.
2 Based on Dec. 31 2018 McDaniel Reserve Report. Includes Suroriente W.I. of 52% after Vetra's W.I. acquisition in March 2019 and VMM-2 W.I. of 100% after the acquisition of an additional 20% in April 2019. See Corporate Presentation appendix for McDaniel Brent oil price forecast.
3 Calculated using average fourth quarter 2018 WI production of 38,156 BOEPD.
4 Based on July 31 2018 McDaniel Prospective Resource Report, excludes recent acquisitions and Ecuador.