Gran Tierra's Flagship Environmental Initiative in Collaboration with Conservation International
Gran Tierra Energy, in partnership with international conservation NGO Conservation International and many local partners, is undertaking a significant environmental initiative in the Putumayo Region of Colombia.
Conservation International is a non-government organization, well known for implementing and managing nature conservation projects around the world.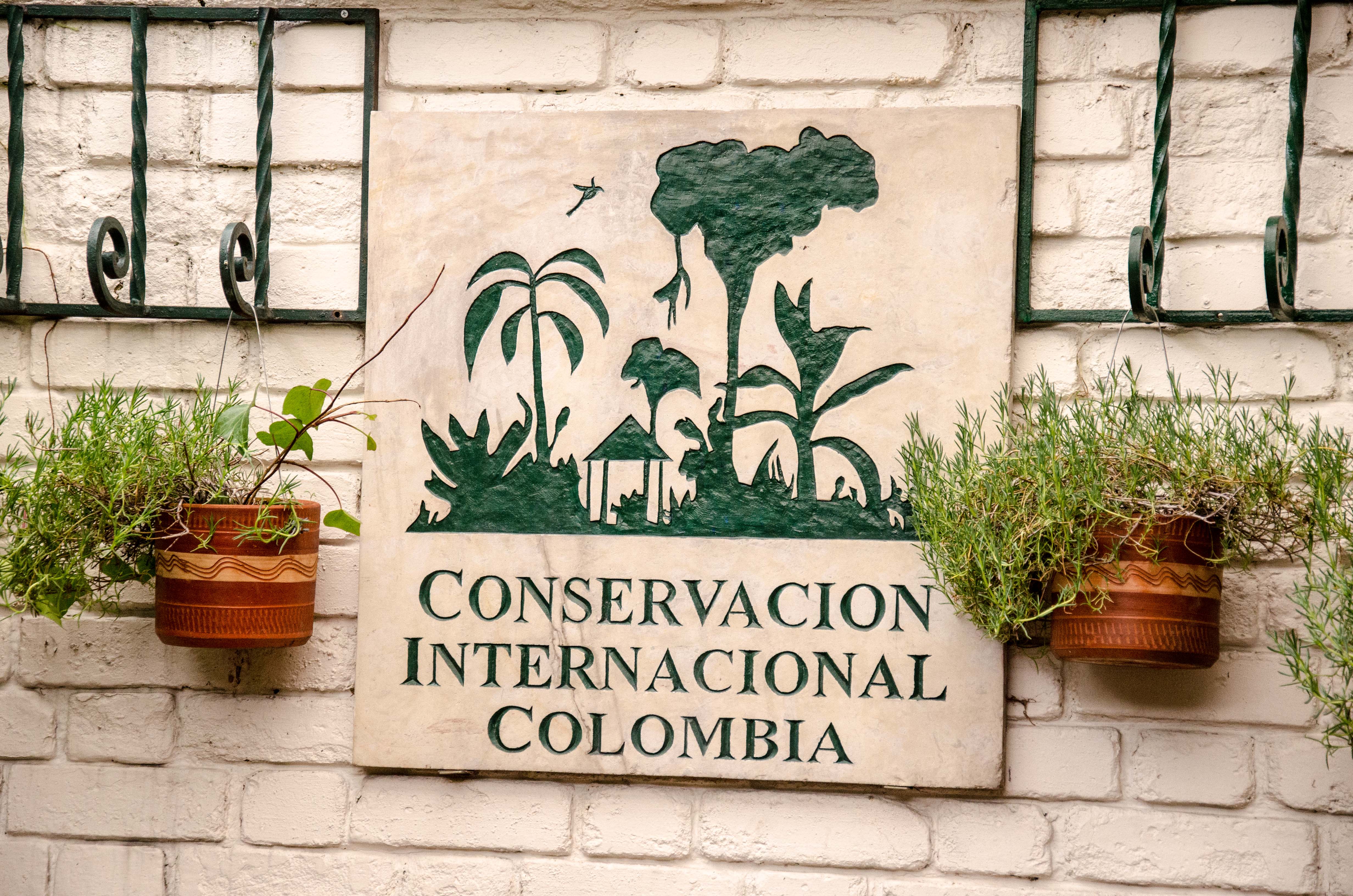 On January 30, 2017 after several months of planning and discussion, Gran Tierra and Conservation International signed an agreement to launch NaturAmazonas, a five year reforestation and conservation program to be implemented by Conservation International in the Putumayo.
Gran Tierra will contribute 32,000 million Colombian Pesos to NaturAmazonas over five years and it is expected that the actions developed by NaturAmazonas will contribute to reducing by 2021 deforestation in the Amazonian foothills by at least 20%.
This initiative has been developed with the participation and support of the Colombia Ministry of Environment and Sustainable Development as well as with the participation and support of Corpoamazonia.
It is our hope that the initiative will benefit not only the natural environment but also will bring economic and social development to the Putumayo region, in the Post Conflict era.
This initiative emphasizes Gran Tierra's long term commitment to responsible resource development as well as our firm belief that our activities and presence should coincide with a healthy environment and prosperous communities.
Highlights
1,000 hectares of land reforested
200 families to be trained in techniques for collecting and preparing botanical specimens, who will receive economic benefits for their research work
500+ local families to benefit from establishing sustainable projects generating food products
2,444 botanical samples collected
18,000 hectares of secured and maintained forests that adjoin the restoration areas
150 people to be trained in tree nursery techniques, who will then serve as trainers in the following phases
500 people will be trained and certified in techniques of breeding native bees and the production of honey
500 eco-efficient stoves to be installed to reduce firewood consumption
---
Knowledge Generation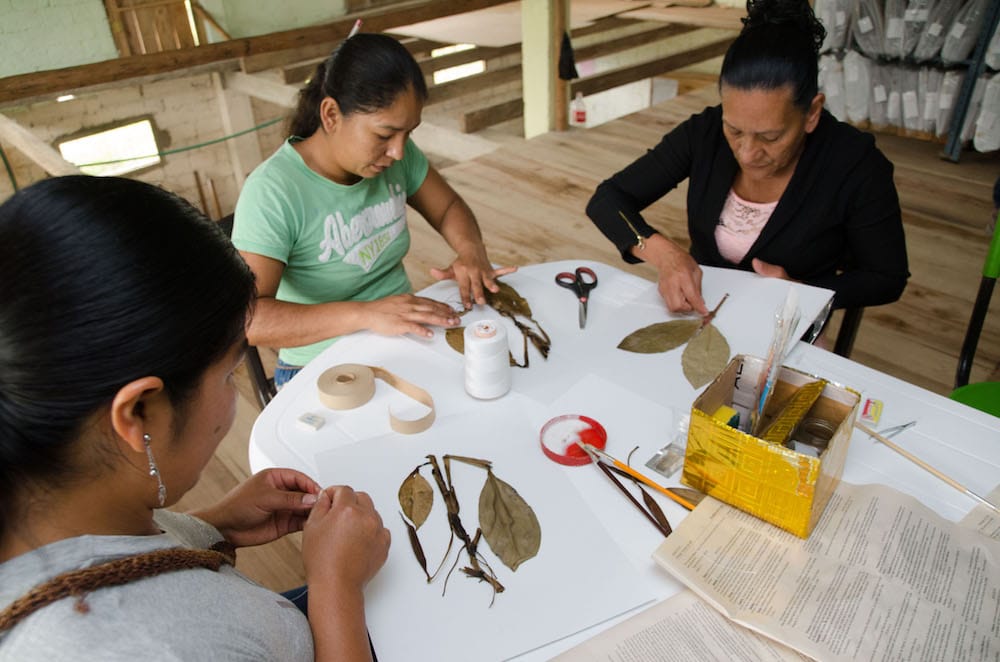 Local residents have been hired to make hundreds of expeditions deep into the Piedmont, collecting over 4,000 specimens of native plants. Called "Guardians of Botanical Knowledge," these residents are at the same time building their knowledge about the native plants and contributing to the creation of important mapping of the botanical make-up of the forest in their areas. New species of plants, including some that are at risk, have been discovered by the Guardians.
"The Guardians of Knowledge program has been very important in providing income and also learning about our environment. In our organization we have 89 women from three townships. In this area we have a lot of natural resources but not much income, so we are looking to preserve our environment but also generate income."

SANDRA MILENA PISO CAMAYO, President of the Women's Organization AMNUOC
"The economy here used to revolve around harvesting wood. Now the community is very focused on preservation and environmental protection. Youngsters are now taking leadership roles in protecting the environment, which is excellent."

ILBER ANDRES NAVRA
---
Botanical Health Development Through Beekeeping
Thousands of bees swarm around unprotected beekeepers, who are not concerned because these are stingless bees, native to this part of the Amazon rainforest. It had previously been illegal in Colombia to cultivate stingless bees, but NaturAmazonas worked with the Colombian authorities to change the regulations to allow local people to engage in this important line of sustainable production. The bees pollinate plants and trees, supporting reforestation and contributing to botanical health while also producing honey for the farmers—a valuable, durable commodity with appeal in both local and national markets.
Forty-five keepers were trained to work with and care for stingless bees as part of this program, the first cohort of 500 families in total that will learn these techniques. There is a high demand for stingless bee syrups, which have a number of different flavors, and keepers can also rent the bees out to local farmers for pollination, providing yet another stream of income.
"I am one of the people who were trained in December to strengthen our traditional knowledge of beekeeping. This project allows us to work with the indigenous bee species. Because the bees want to create more honey, they need more pollen, so they are helping more plants grow in the area. This has been marvelous; we have fallen in love with the bees and know how to attract them naturally instead of cutting trees down to get them."

JULIANA RICO, Beekeeper