Gran Tierra's Corporate Human Rights Policy is based on the principles enshrined in the United Nations Universal Declaration of Human Rights and is consistent with the Voluntary Principles on Security and Human Rights and the Conventions of the International Labour Organization.
We conduct our operations with integrity, respecting human dignity and the rights of individuals. Although primary responsibility for the protection of human rights lies with government, the company promotes and respects these rights through joint actions between society, business and institutions. Through a Human Rights Risk Assessment process, we evaluate how our activities may impact communities. We engage with local communities to understand their human rights concerns and address incidents through dialogue and remedial action, if appropriate. We have established a culturally appropriate, accessible, responsive and transparent grievance mechanism that enables us to identify and address human rights incidents. GTE has an open-door policy for dialogue with communities near its operations and a well-developed process for resolving any complaints.
In 2016 Gran Tierra updated its Human Rights Risk Assessment in the Putumayo Department. There are three main stakeholders when it comes to implementing Gran Tierra's Corporate Human Rights Policy:
Employees and Contractors: All employees and contractors receive human rights training with managers being trained by an outside expert and a respected NGO, International Alert. Employees are supported by a full-time human rights attorney whose job is to ensure that everything we do complies with the Voluntary Principles on Human Rights. We also encourage our suppliers to treat their employees and communities in ways that respect human rights and are aligned to the spirit of our Human Rights Policy.
Private Security Contractors: GTE's human rights principles are built into every contract with our private security forces. They receive intensive training which we audit on a regular basis.
Public Forces: GTE maintains a clear understanding with the police and military forces in Colombia that they are expected to respect the company's human rights policy. In many cases, GTE provides training and resources to improve their human rights performance.
Gran Tierra is participating in several human rights initiatives, including an alliance with the Colombia Reintegration Agency to prevent child abuse in Puerto Asís and an alliance with the Antipersonnel Mines office of the Colombian government to support risk prevention training.
---
Combating Child Exploitation in Puerto Asís
As part of its commitment to support human rights in Colombia, in 2017 Gran Tierra provided financial support for an education and advocacy campaign to prevent child and adolescent prostitution in Puerto Asís, one of the largest cities in the Putumayo Department. The campaign—"Respect my Childhood, My Body is Priceless" is led by the human rights NGO, Fundación Sonrisas de Amor y Paz.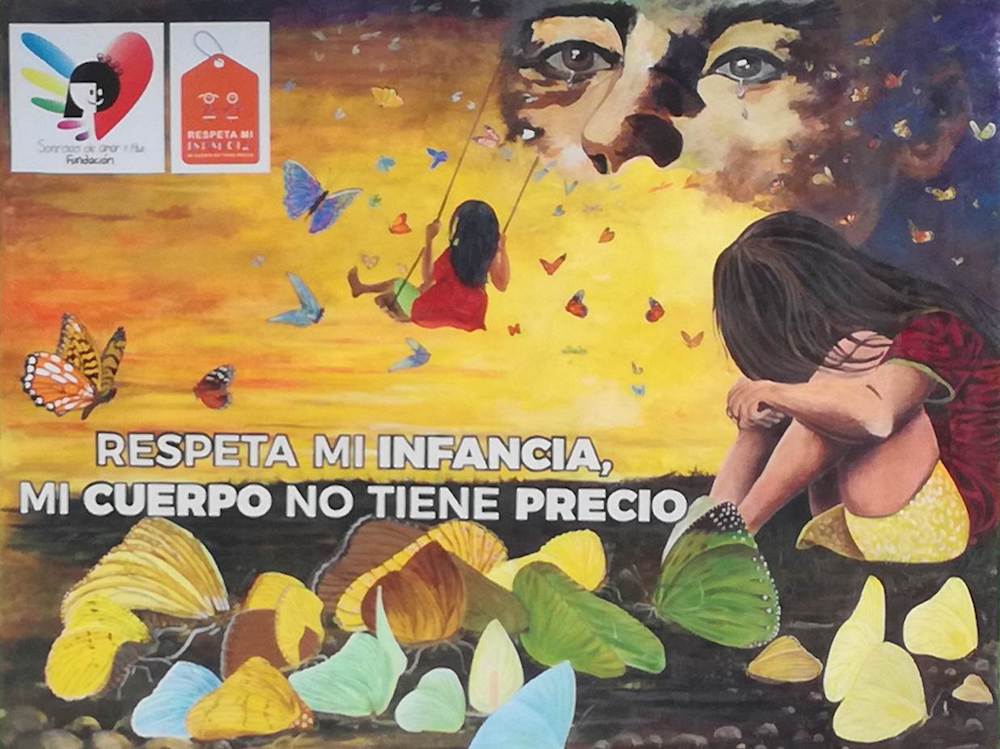 A broad educational campaign was conducted, reaching 85% of the nearly 70,000 residents through public service announcements on radio, television, digital, theater, as well as in-person visits to families, educational institutions and community leaders. In addition, a number of stakeholders throughout the community—including youth, parents, companies, NGOs and government entities—were mobilized to focus attention on preventing gender based violence as well as child and adolescent prostitution throughout the area. These activities created opportunities for leaders at the municipal level to actively participate in preventing this problem, which had largely persisted in the shadows for years.

| | |
| --- | --- |
| What are the Voluntary Principles on Security and Human Rights? | The Voluntary Principles on Security and Human Rights is a multi-stakeholder initiative with government, civil society and company participants. It promotes implementation of a set of principles that guide extractive companies on how to provide security for their operations in a manner that respects human rights. |
| What are the Guiding Principles of the United Nations on Business and Human Rights? | The UN Guiding Principles on Business and Human Rights are the authoritative global standard on business and human rights, unanimously endorsed by the UN Human Rights Council. The 31 principles set expectations of states and companies about how to prevent and address negative impacts on human rights by business. |